Ninety Minutes of History, Mystery and Murder
Step into the shoes of a 19th-century detective and discover the crime scenes of five violent murders which took place in Sydney's Surry Hills.
You will receive copies of actual police evidence, crime scene photography and witness reports from the investigations so you can compare the past with the present. You might even solve a cold-case murder mystery.
Your guide will reveal to you the exact locations where each tragedy occurred and some of these well known iconic locations will shock you!
The Five Forgotten Murders of Surry Hills
Did you know Surry Hills was once considered Australia's murder capital? So notorious it was said to rival New York's Hells Kitchen and London's White Chapel in its depravity.
Five Surry Hills murders will be revealed to you, each shocked the nation.
These include…
Murder of the Woolloomolloo Rose,
The Sophia Street Tragedy,
Mary O'Hara and the Crown Street Horror.
Just a few of the horrors that were hidden from the public, until now.
Booking Your Tour
Operating days
DAY TOURS: Saturday at 11 am
NIGHT TOURS: Thursday at 7:00 pm
**For the Friday Night Murders & Beer Tour
**Looking for the 3-hour adventure? click here.
Where to meet
Central Railway Station – Exit 4 (Elizabeth St)
Price
$35 – Price includes a copy of the
Murders Most Foul Casefile ebook
( ebook RRP is $19.99 on Amazon)
NSW Discover vouchers accepted
Use promo code: NSWDISCOVER
Duration
90 minutes
Distance
Less than 2kms or 2,600 steps with small hills.
End Point
Shakespeare Hotel on Devonshire Street opposite
Devonshire Street light-rail stop.
Catch the light-rail to Central and Circular Quay
Casefiles eBook
Your tour ticket comes with a complimentary copy of the Murders Most Foul: The Surry Hills Case Files ebook. The book contains the actual police evidence, crime scene photography, witness reports, newspaper articles and coroner's reports for each case. As well as bonus information about the victims and perpetrators.
You will use the old photographs and maps to piece together the clues and try to determine the exact spot where the crime was committed or to reconstruct the events and potentially solve a cold-case mystery.
The book sells on Amazon for $19.99. However, with our exclusive tour offer, you will receive it free with your ticket.
Start and Finish Info
Catch a train to Central Railway Station or light rail to Central Chalmers Street.
Meet at Central Station Exit No.4 Elizabeth Street (Opposite Foveaux Street Woolworths).
The tour ends at the Shakespeare Hotel on the corner of Devonshire Street and Steel Street. Positioned opposite the Devonshire Street light-rail stop where you can catch a ride to Central, Town Hall, Wynyard, Circular Quay, Randwick and China Town.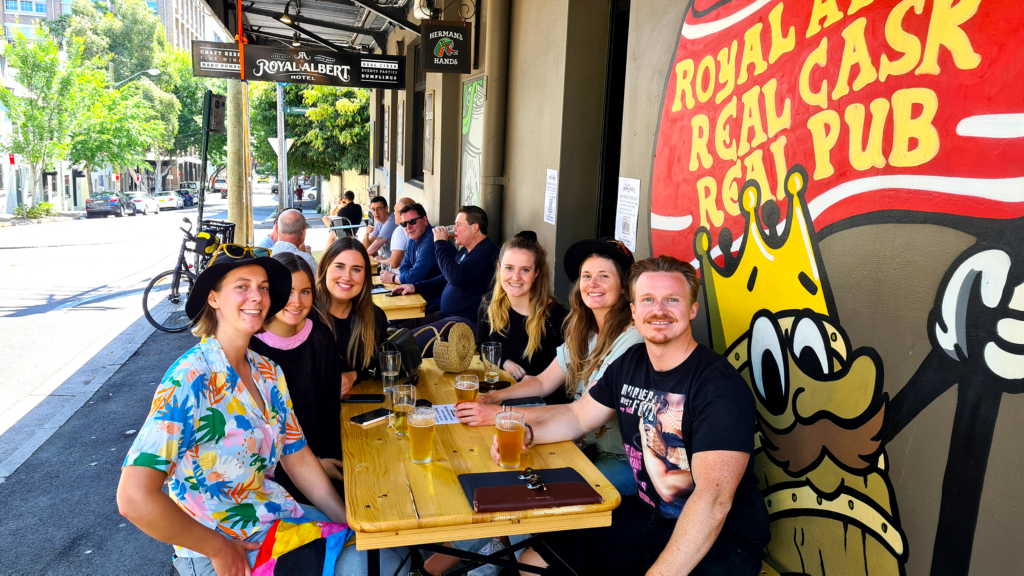 Sydney True Crime Monthly
Subscribe
Use the form below to subscribe to our monthly tabloid
Recieve historical cases, murder mysteries, court proceedings, newspaper articles, and vintage detective pulp fiction.