A Gentle Two-Hour Walking Tour
If you are looking for the full-length three-hour version of this tour click here.
Surry Hills Crime Scene Walking Tour
On this not-so-typical walking tour, you will meander through dark alleys and winding lanes, exploring the dark history of Sydney's Surry Hills. You will investigate the ghastly crime scenes of historical murders committed between 1820 and 1930. They took place in the old terraces, back lanes, and iconic street corners. You will stand at the exact spot where the bodies were found and wander around the old detectives' crime scene.
What you will see on the Surry Hills Crime Scene Walking Tour
Before the cool cafes and trendy bars began to appear, this inner-city suburb was known for sly grog, illegal gambling, prostitution and the drug trade. The old push gangs of Sydney fought fierce battles for control of the streets. All this will be revealed to you on the tour.
You will investigate a cold-case murder from the 1920s using actual crime scene evidence. See the old pub that started the Crown Street Riot of 1890 where more than 200 thugs destroyed everything in sight. Learn the forgotten tragic history of the African-American Servicemen placed in Surry Hills during WW2. Hear of the gang war that formed in the 1940s as the crooks murdered each other in a battle for the lucrative market to sell vice to the US Servicemen. Uncover the forgotten Cocaine Queen of Sydney and see the home and final sly grog shop of the notorious Kate Leigh, Queen of the Sydney underworld.
Awesome tour! Myself and a group of friends met with Elliot for the Crime Scenes and Secret Laneways of Surry Hills. Amazing ! Due to the fact that Elliot has so much knowledge about the area and you can tell he loves his job . All questions were answered and honestly we could have sat there all afternoon listening to the history of the area. Thanks Elliot I will definitely be booking one of your other tours.
An interesting and enjoyable day with friends. Elliott's knowledge and enthusiasm is infections. The walk is easily doable and the tour is recommended to see and learn about parts of Sydney not normally considered by the tourist or Sydneysiders.
One of the best, most thorough tours I've done in Sydney. Eliot was so knowledgeable and approachable, the walk was well paced (I've done some that are too fast) and the crime stories plus general knowledge he has are excellent. Old photos are so fascinating to see too. I would highly recommend his tour and would love to do one of his other ones in the future.
Joanne Campbell
2023-09-03
We loved this tour. As usual Eliott was fantastic. We learnt so much and had so much fun. I really recommend this to anyone who wants to know more about our city and is interested in crime. Thanks Jo
Learnt so much from Elliot and you get caught up in his enthusiasm. Such an interesting tour and a great way to finish with lunch at the Dove & Olive Hotel for lunch. Go ahead and book and you will not be disappointed.
An informative tour. Thanks Elliot for being a great tour guide. Myself and the ladies in my group had a really enjoyable time.
Tour guide Elliot has a real passion for the history and architecture of Sydney, which was projected on this tour. It was very interesting, informative and relaxed, would definitely reccomended and plan do another of his tours in future.
Natalie Bentley
2023-08-15
Enjoyed our Circular Quay/ Botanical Gardens walk thanks Elliot for the great morning.
Chris Harrison
2023-08-14
A very interesting and informative day. Elliott really knew his history and made the tour very enjoyable. Would recommend to friends. Thank you.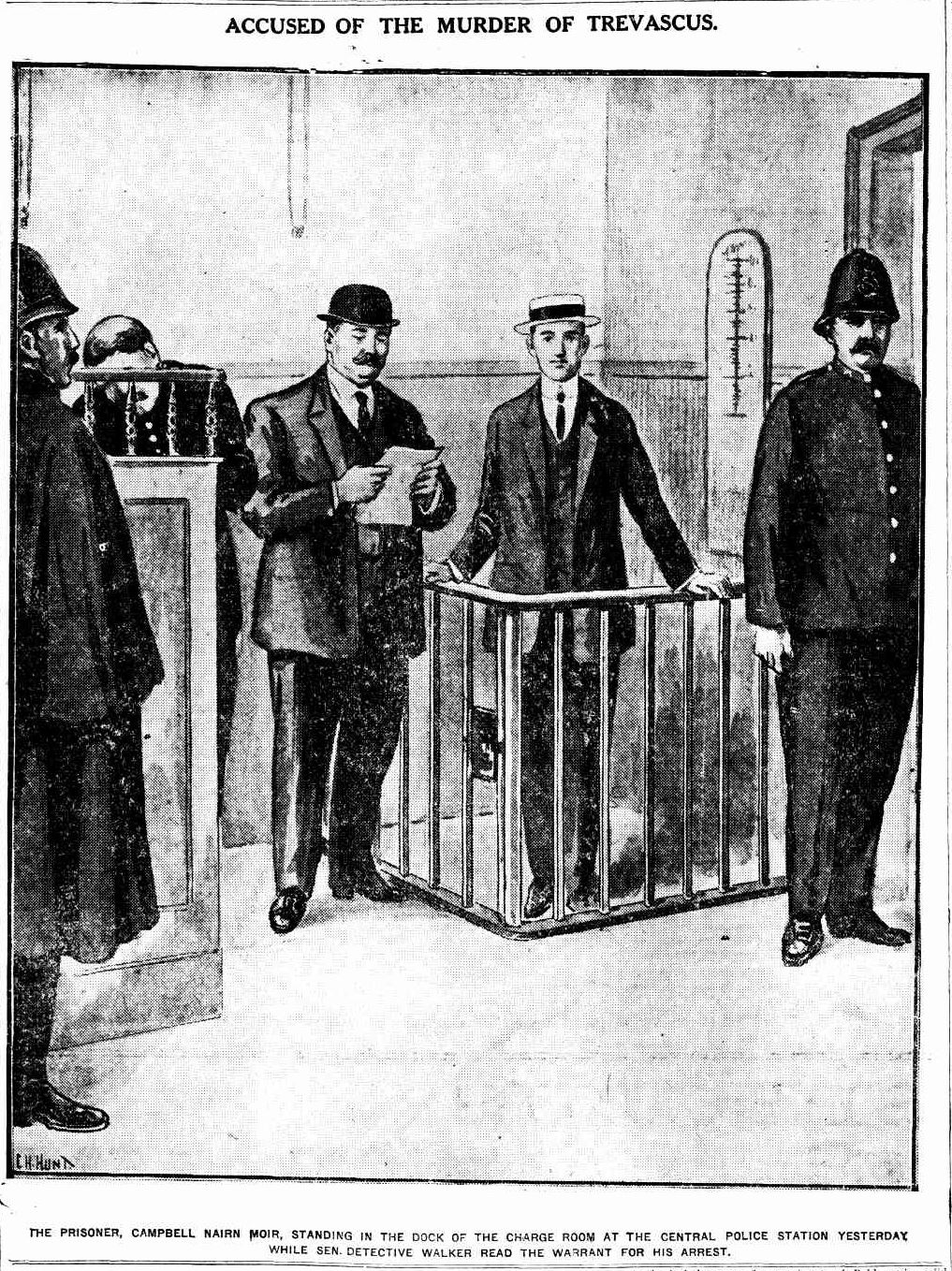 Read About Sydney's Historical Murders
Discover the forgotten murders in your Sydney suburb and neighbourhood including Glebe, Darlinghurst, Killara, Cronulla, Newtown, Crows Nest, Narrabean and more.
Sydney True Crime Monthly
Subscribe
Use the form below to subscribe to our monthly tabloid
Recieve historical cases, murder mysteries, court proceedings, newspaper articles, and vintage detective pulp fiction.