true events
Murders Most Foul
Sydney's True Crime Walking Tours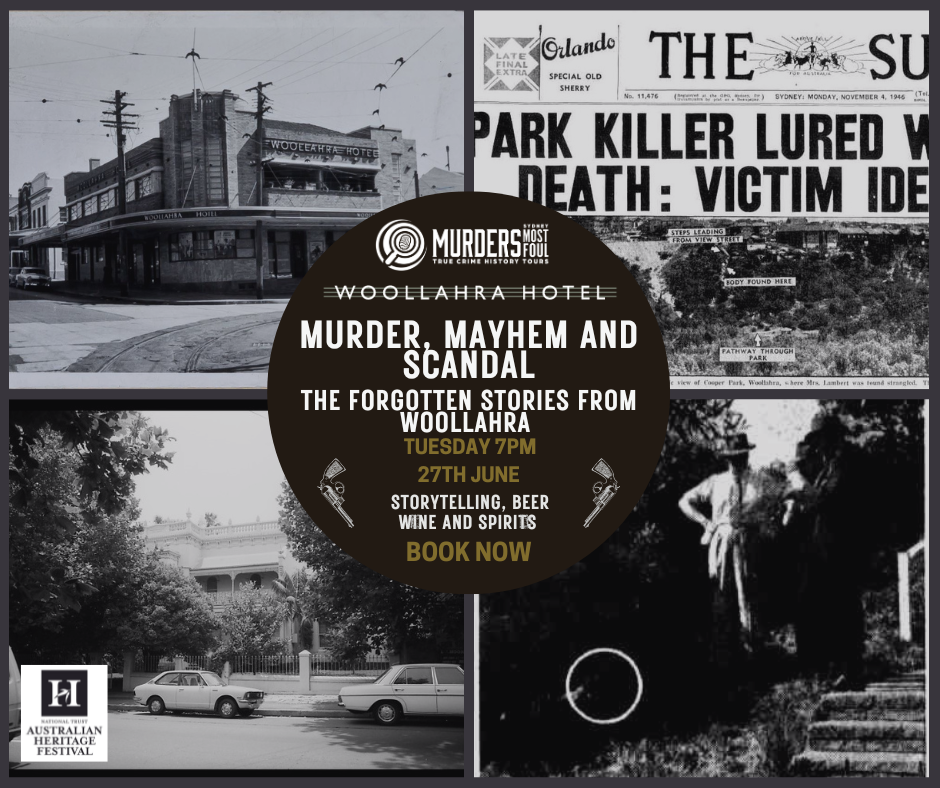 Book Ticket (back by popular demand)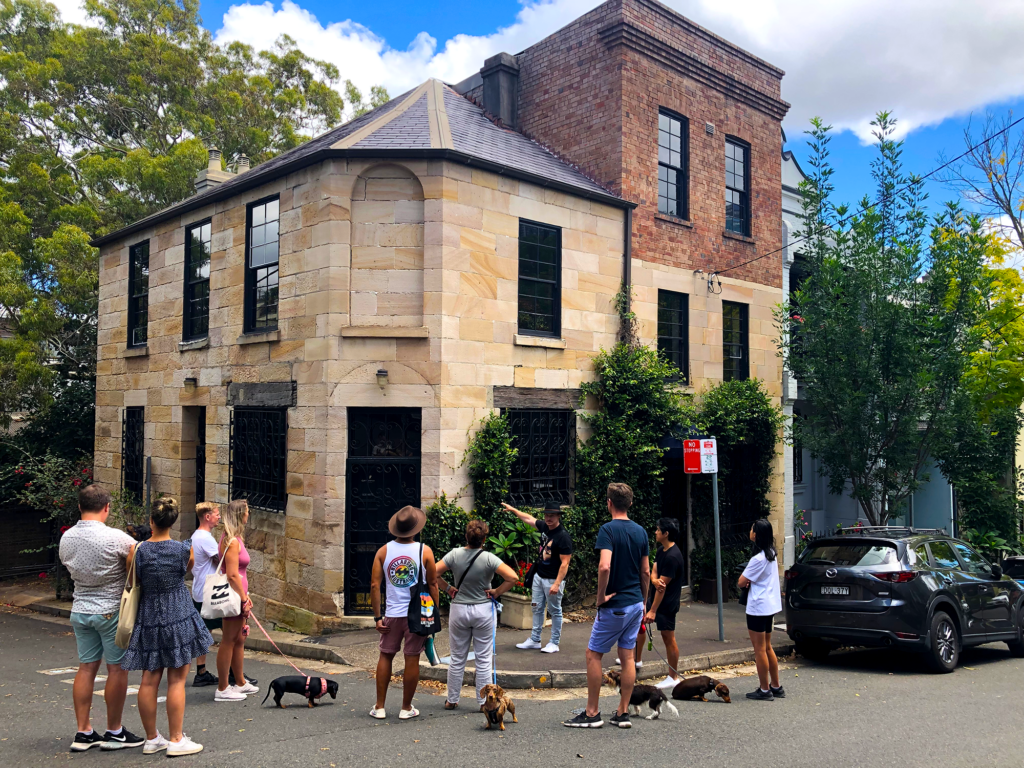 Our premium walking adventure is everything the 2-hour tour offers plus more crime scenes, more history, and more laneways like the charming cat alley. The final stop is an old detective's pub frequented by the infamous Roger Rogerson. Click here to find out more.
Investigate the dark past of Sydney's iconic Surry Hills. This gentle walk explores old lanes and alleys to discover a series of forgotten murders and crime scenes from 1820 to 1960. Experience old-fashioned storytelling with a twist. Click here to find out more.
Explore murder, myth and mystery in Sydney's most eerie and sinful historical neighbourhood. You will track the steps of disturbed serial killers; lurk through old ganglands; uncover a 19th-century same-sex scandal that ends in murder and discover the forgotten prostitute lanes, beats and brothels. *Not Suitable for children under 15.* Click here to find out more.
Did Elliot's tour on Sunday, it was fabulous. He is super interesting and his passion was palpable. We will definitely do another tour with him. Thanks Elliot for your generosity of knowledge and time.
Vince Bagusauskas
2022-11-20
You know the enthusiasm that the tour operator has when he goes half an hour beyond his tour end time and has a beer with you at the end
A great tour. Elliott was very passionate aboutSurry Hills and it's history and architecture. His presentation was easy to hear as he projected his voice ver well. His knowledge of the area is extensive.
What a wonderful idea this is! I went on the tour with Elliot today and it was fantastic! Elliot is a very captivating storyteller and also super knowledgeable on Sydney's crime history. The whole tour flew by and I was sad when it was over. It was like experiencing a living history book, complete with standing in the actual locations. I will book the Darlinghurst one next! Definitely go on this tour, you won't regret it! P.s. Elliot, please do more tours!
I undertook this tour today and can highly recommend it. The tour guide has an extensive knowledge of the crimes he describes and a passion for the local history of Surry Hills. I am a Sydney local but he took me into nooks and crannies that I didn't know existed. I'm glad he did! Do this tour.
Excellent way to spend a Sunday morning. Elliot really holds your interest and you learn so much about the area and the history
breda osullivan
2022-10-15
We enjoyed the Surry Hills tour so much we did the Darlinghurst tour today. What a beautiful sunny walk with Elliot who is a great story teller & so passionate about Sydney history. 10/10 for both tours.
Excellent tour! Loved hearing about all the lesser known crimes as well as walking the streets. Elliot was a great guide and we can't wait to do the Surry Hills Tour!
Amanda McElhinney
2022-10-06
Really enjoyed this walking tour. Elliott was an engaging and knowledgeable host. It was great to go to areas we wouldn't have gone to on our own, as well as to hear the relevant history and stories . We will definitely attend the Surry Hills tour in future, based on our experience with this one. Thanks so much Elliott!
Murders Most Foul Surry Hills tour with guide Elliot was most captivating. I was thoroughly engaged the whole tour with the enthralling commentary Elliot provided. My favourite tale from the tour was the suspicious cold case murder of Francis Charles Kennedy, and the inconsistent witness reports and dealings from Cocaine Queen May Smith. I highly recommended this tour for anyone with an interest in true crime, Australia's past, or to simply explore the city of Sydney from a new perspective. It definitely left me wanting to know more.
MURDERS AND SCANDALS IN YOUR SUBURB?
Sydney True Crime Monthly
Subscribe
Use the form below to subscribe to our monthly tabloid
Recieve historical cases, murder mysteries, court proceedings, newspaper articles and vintage detective pulp fiction.