Murders most foul
True crime stories, Sydney.
Original research and articles about Sydney's underworld and subcultures. Here you will discover the most sensational scandals, crimes and murders in your suburb.
Find an infamous historical scandal, crime or murder that happened in your neighbourhood and was conveniently forgotten.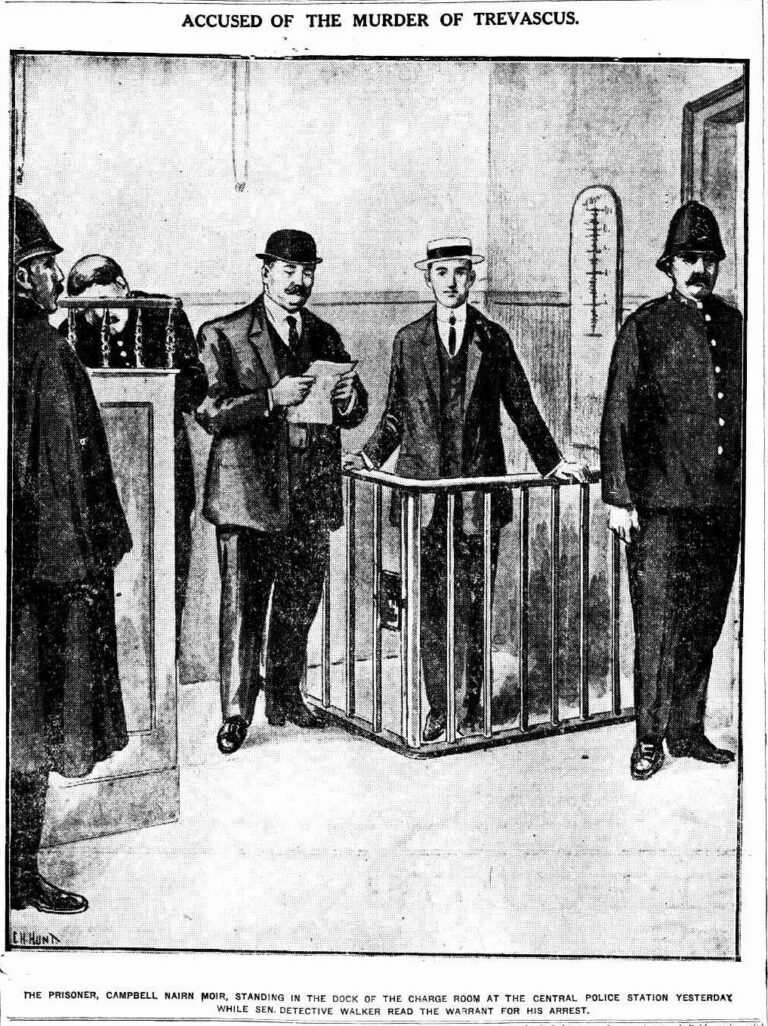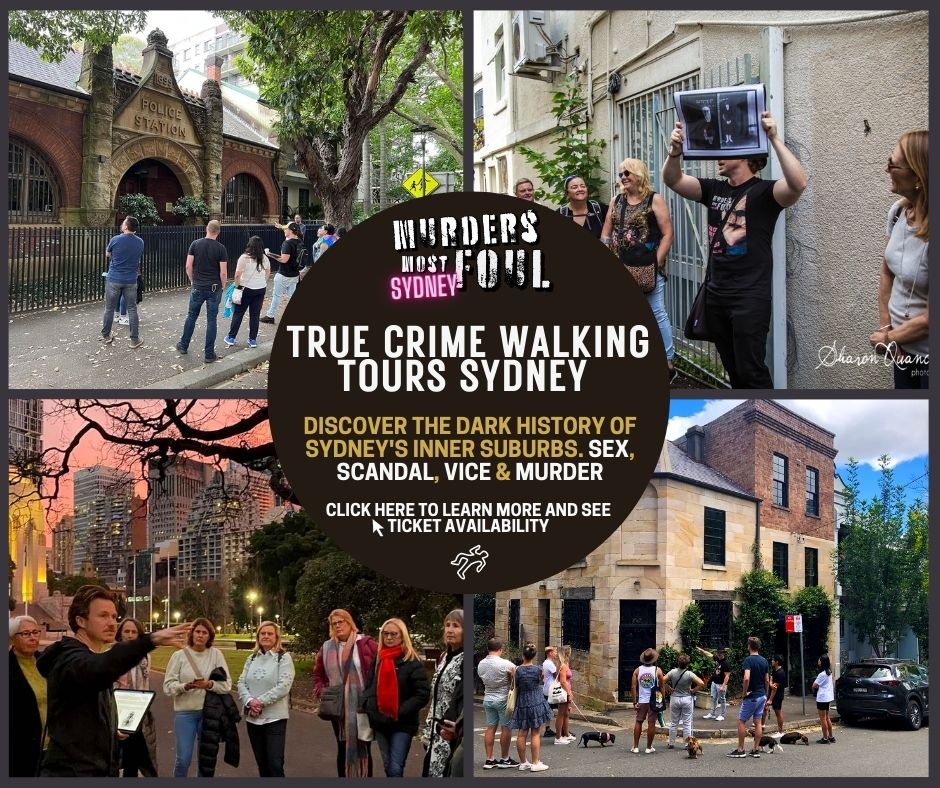 Sydney's True Crime Tours
Not your average walking tours
Step into the shoes of a 19th-century detective and discover the forgotten history of Sydney and its suburbs. You will receive copies of actual police evidence, crime scene photography and witness reports.
You will investigate infamous murders from the 1820s to the 1990s. See the old brothels, beats and streets where sex was a commodity. Follow the steps of an infamous serial killer. See where the old gangs from the 1880s, 1920s and 1960s used to hang out.
Your guide will reveal to you the exact locations where each tragedy occurred and some of these well-known iconic locations will shock you!
Your guide is a qualified historian and archaeologist who will show you the most breathtaking architecture, beautiful streets, stunning artworks and charming gardens.
Darlinghurst tour starts at Hyde Park
Surry Hills tour starts at Central Station
Kings Cross tour and Sydney Harbour tour coming soon.
Sydney True Crime Monthly
Subscribe
Use the form below to subscribe to our monthly tabloid
Recieve historical cases, murder mysteries, court proceedings, newspaper articles and vintage detective pulp fiction.