William MacDonald "The Mutilator," Sydney's Most Disturbed Serial Killer
There was an eerie silence over the streets of Darlinghurst on the night of March 31, 1962. It was a Saturday night, almost 10 pm, and the intoxicated men stumbling home from the pub were nowhere to be seen. Even the dark shadowy figures sipping from bottles in brown paper bags were absent. Fear of murder had overcome East Sydney.
Murder was not uncommon in this part of town, rather it was famous for it. But Sydney had never experienced anything like this before, a crazed 'Jack the Ripper' style serial killer who hunted the streets at night. However, this one did not pursue women, for it was men he hunted and what he did to them was most disturbing.
Echoing along Campbell Street, a pram is gently pushed, the wheels making a crunching rattle as they roll over the gravelly road. A young family is returning home to Denham Street after visiting friends. Approaching Little Bourke, the tiny baby in the pram let out a tired cry that reverberated in the silent surroundings and appeared louder than it was. Gradually passing the narrow lane, the baby's father glanced down towards Saint Margarets Hospital when he stopped as sudden as a hound that has caught a scent.
"Darling, I think a man is lying on the road down there."
"Hit by a car?" his wife questioned.
"Perhaps he was; I better have a look."
There appeared to be no one else near, but he approached cautiously nonetheless, discovering it was indeed a man. A man lying twisted in a pool of blood. Were it not for the faint gurgling whistle emitted from the victim's chest – shallow breaths – he would have been presumed dead. The alarmed couple rushed home and notified the police.
Detectives from Darlinghurst police station arrived at the scene approximately 45 minutes after the discovery. They were puzzled to find someone had moved the body. No longer near Campbell Street, the victim had been dragged into Little Bourke and dumped approximately four meters from Church Lane. The sight disturbed them, a prostrate lifeless body peppered with stab wounds across the face, neck and chest. The detective panned his torchlight from the face to the mid-region, illuminating a bare behind. The trousers were pulled down to the knees. His partner pulled the deceased up by the shoulder to reveal the front. It was what they dreaded, a fresh open wound was found where the genitals should have been.
"He has killed again."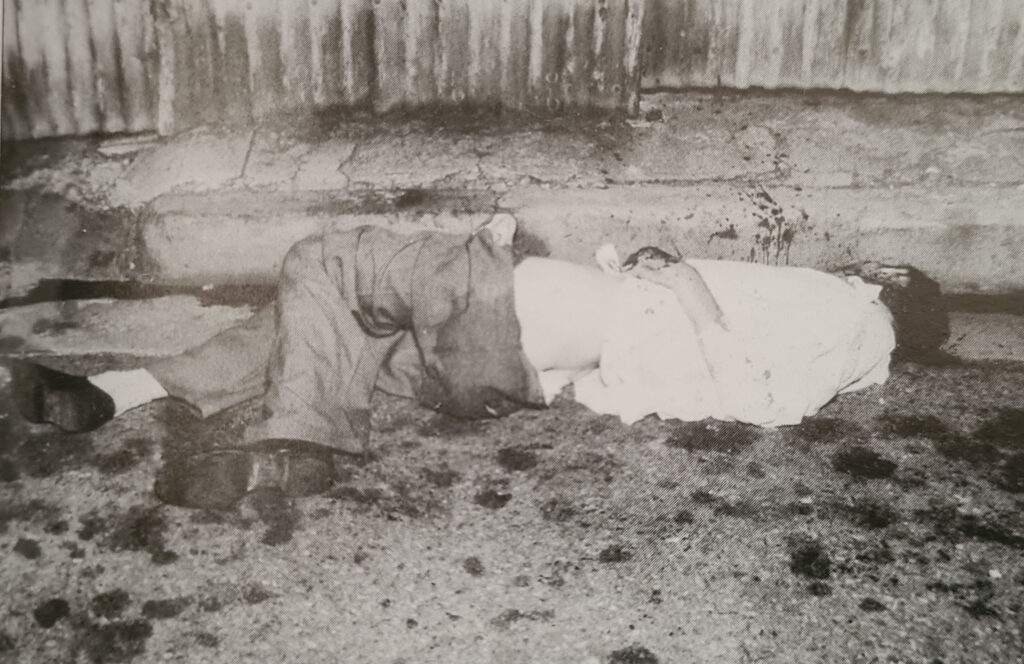 The press named this killer The Mutilator. The first time he came to the attention of law enforcement was on June 4th, 1961, when the nude body of Alfred Greenfield was discovered in the toilet block of the Domain Baths – better known today as Andrew Boy Charlton Pool. He had been stabbed in the face and neck more than thirty times, genitals removed and later found by divers in Woolloomooloo Bay. The next time was November 21st, 1961, when Ernest Cobbin was stabbed in the face and neck the same way and found in a public toilet block on South Dowling Street opposite the Bat and Ball Hotel. Like Greenfield, his pants had been pulled down, and his genitals wholly removed.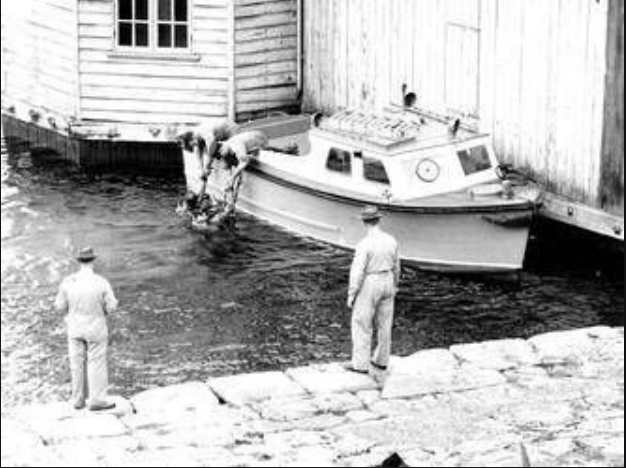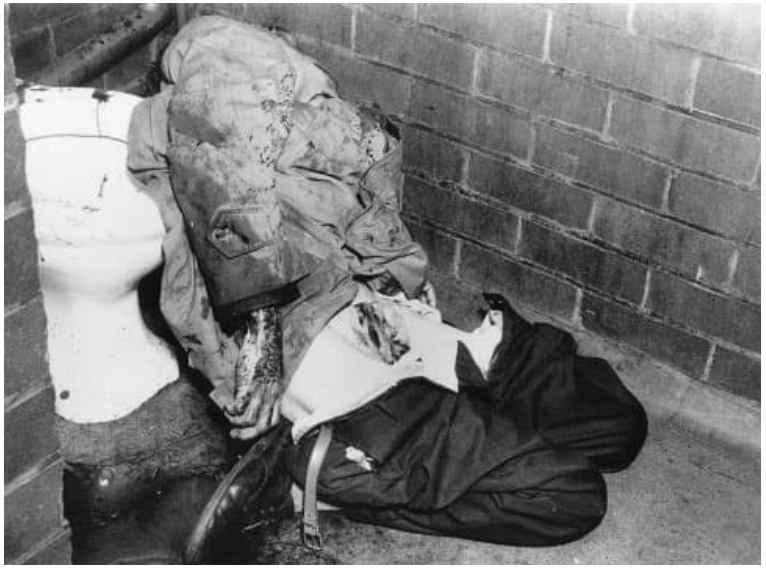 The victim found in Little Bourke Street was Frank McLean; he was last seen drinking in the Beresford Hotel on Bourke Street the night he was murdered. What was so strange about this murder was police hypothesised that the killer had been interrupted mid-attack by the young family and hid. When they left, he returned to the victim to finish him off and collect his macabre souvenir.
The city was in a state of panic. Police patrolled Darlinghurst and Surry Hills streets, positioning undercover cops in areas that attracted public drinking and secret sexual encounters between men.
Meanwhile, in Concord, a putrid smell emanating from an abandoned corner store led authorities to a decomposing nude corpse found under the floorboards of the building. It was November, several months since the last murder and far from the killer's East Sydney hunting grounds. The deceased was identified as Alan Edward Brennan, the shopkeeper who had gone missing three weeks earlier. A post-mortem determined the man's death was likely not from suspicious circumstances. Several days later, his death was reported in the obituary column of the newspapers.
It was a sunny day on April 22nd, 1963. John McCarthy was in town doing errands strolling along George Street near Town Hall when he bumped into a former postal colleague. The problem was that this colleague was the same man found dead in Concord in November 1962. John had even delivered a memorial wreath to his grave.
"Brennan, I believed you were dead!"
The startled colleague replied, "leave me alone," in a panic as he made a quick getaway. John tried to report this encounter to the police, who dismissed it. Next, he tried the press. A journalist was intrigued and ran the story under the headline Case of the Walking Corpse. The story forced police to exhume the body and conduct a more thorough inspection. Fingerprints revealed the body was not Alan Brennan but a man named Patrick Joseph Hackett. It was also discovered that someone has attempted to remove his genitals.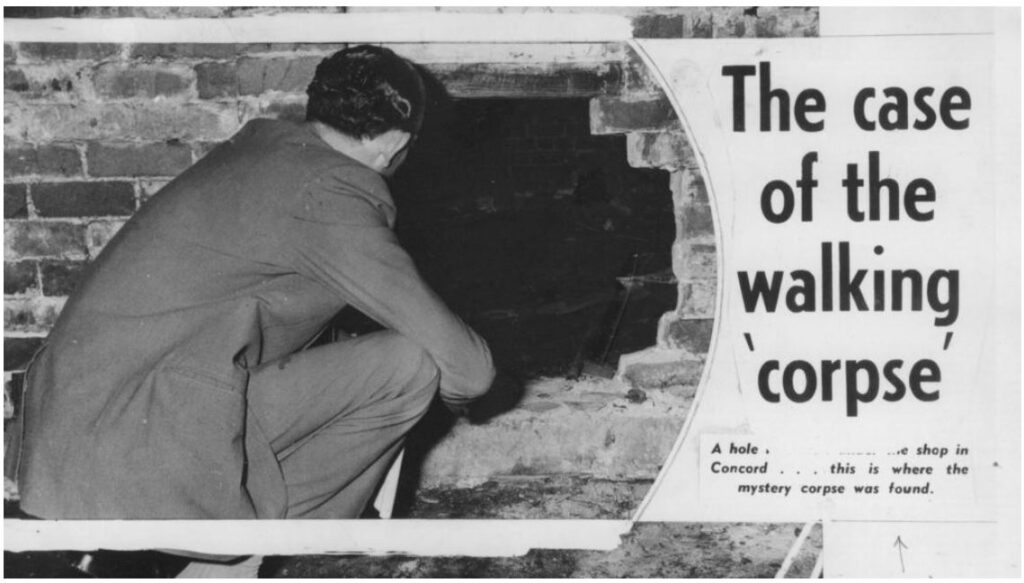 Police circulated an identikit picture of Alan Brennan to every press agency across the country. Soon he was identified in Melbourne. On May 13th, 1963, police encircled and arrested the man. They prepared for a lengthy interrogation but what they got was most unexpected – a full confession. Alan Brennan revealed his legal name to be William Macdonald, who killed Patrick Hackett and was the killer they knew as The Mutilator.
William Macdonald was born Allen Ginsberg to a wealthy family in Liverpool, England. He was an introverted child that avoided contact with people and was neglected by his socialite parents. At age 19, he joined the British army during the second world war, and during his time there, he was rapped by a corporal named Alexander Rice. The experience traumatised him, and after being discharged in 1947, he was institutionalised after being diagnosed with schizophrenia and was 'treated' with electroconvulsive therapy. After his release, he was arrested for propositioning a police officer in a public toilet. When his parents discovered he was homosexual, his family shamed him as an embarrassment to their name, motivating him to change his name and leave the UK. In 1955, he made his way to Australia. MacDonald had an interest in the macabre and idolised Jack the Ripper, and after arriving in Brisbane, he began to experience overwhelming urges to kill. In 1961, he chose Amos Hugh Hurst as his first victim. Plying him with alcohol, MacDonald strangled Hurst and placed him in his bed. The coroner declared he had died of natural causes. MacDonald then moved to Sydney and took up a job with the postal service in Alexandria. Being drawn to the gay beats of East Sydney, he became familiar with the area.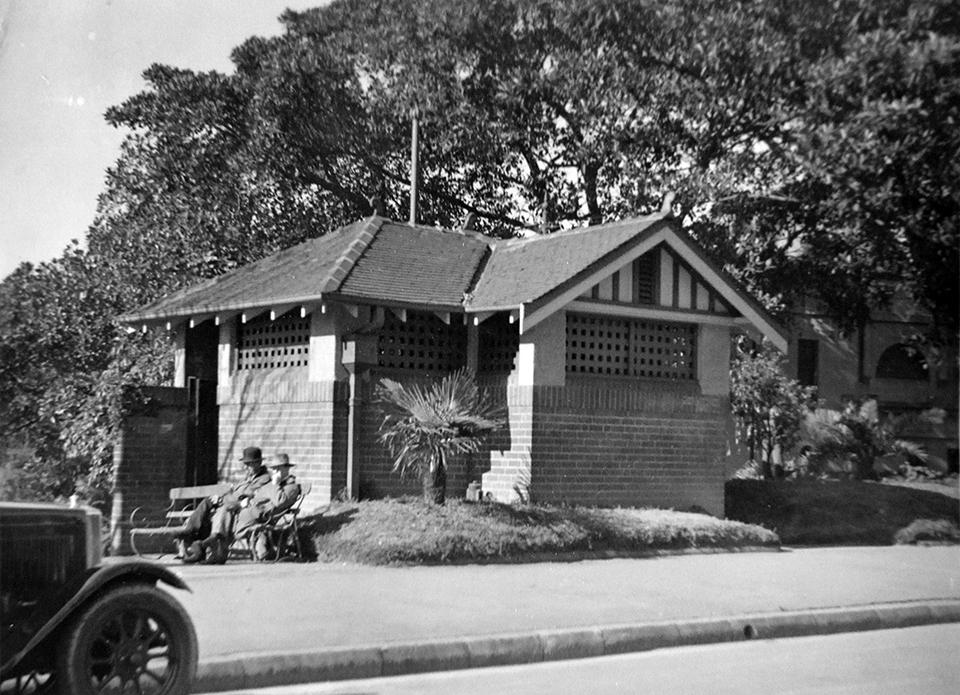 In September 1963, William MacDonald stood trial for the murders and pleaded not guilty based on insanity. He then testified in minute detail about his story and killings, causing several jury members to faint. He was found guilty of murder, and the judge handed down five consecutive life sentences with the recommendation that MacDonald never is released.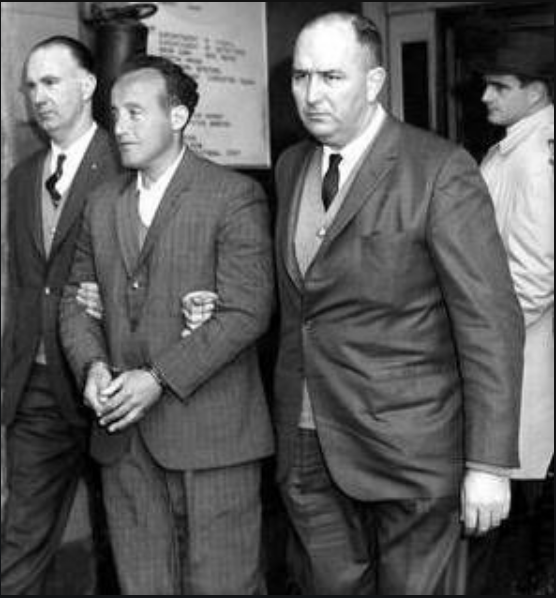 On May 12th, 2015, William MacDonald died in Long Bay Hospital at 90. He spent 50 years in gaol, the longest serving convict in New South Wales history. When offered the opportunity to apply for parole, he refused, "I have no desire to go and live on the outside. I wouldn't last five minutes." Furthermore, his urges never went away, he confessed that he could have killed many more men had he been allowed to do so.